Rapid Image Viewer
Freeware > PRIMA-series
Easy navigate between all applications
My fourth and definitely last image viewer is different to all the others by me: No skins for a beautiful layout, no functions which are only "nice-to-have". Windows and Grafik pure, trimmed to speed and optimal image size. Five different modes are available: Optimized, Speed, Speed+, Normal and WIC. Only in the "Normal"- and "WIC"-Mode you can zoom.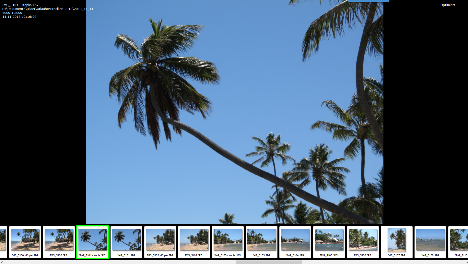 2.2 (02/08/2020) - Minor Release




Development:

2018 - 2020

License:

Freeware

Languages:

Dutch, English, German, Spanish: QuickStart-Document and Language file

Afrikaans, Albanian, Bosnian, Bulgarian, Chinese, Corsican, Croatian, Czech, Danish, Estonian, Finnish, French, Gaelic, Greek, Hindi, Icelandic, Italian, Hungarian, Japanese, Korean, Latvian, Lithuanian, Luxembourgish, Macedonian, Nepalese, Norwegian, Polish, Portuguese, Romanian, Russian, Scottish-Gaelic, Serbian, Slovak, Slovenian, Swedish, Turkish, Ukrainian, Vietnamese, Zulu: only Language file

Installation:

NO

Portable usage:

YES

The most important functions:




accelerated image display (5 modes)

Open image
Drag image onto program window
Fit image to program window
Display image in original size
All images of a folder as Thumbnails
Change zoom
Rotate image 90 degrees to the left or right
Flip image horizontal or vertical
Display each single image of a Multipage-file (*.tiff, *.gif, *.dcx)
Save as (also in another image format)


Copy and paste

Display images from connected external devices (camera, tablet, smartphone)

The complete program history you can find here.

To this small application there is no eBook available. If you want anyway to thank for it then buy any of my eBooks. An overwiew you will find under

www.jw-ebooks.de/en

. Thank you.